Mark??? with more pictures
by Samantha
(Yakima, Wa Usa)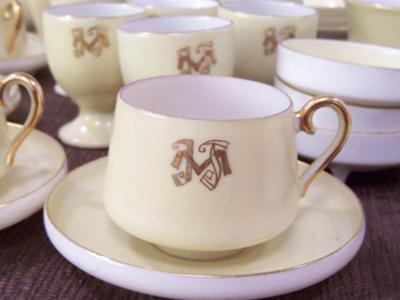 Small cup and saucer with monogram
Like before, I have had this set for over 25 years. There are over 130 pieces. What I do know is it is rimmed and monogrammed but that is it. Just need to know what the mark or character on the bottom says.
Click here to read or post comments
Return to Ask a Question or Contribute - archived 2012.
help with mark????
by Samantha
(Yakima, Wa Usa)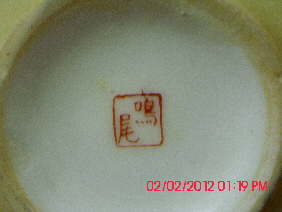 I have had this set of china for over 25 years and have spent countless hours trying to read the marks on the bottom with no luck. Can you help? When I got it, it was said that it belong to their grandmother but, really don't know.

Thanks in advance.

Samantha
Click here to read or post comments