Commenting is deactivated.

Please post all new topics and queries to the
Discussion Forum
Does anyone know anything about this large tile with hunting scene
by Brian Davies
(Canada)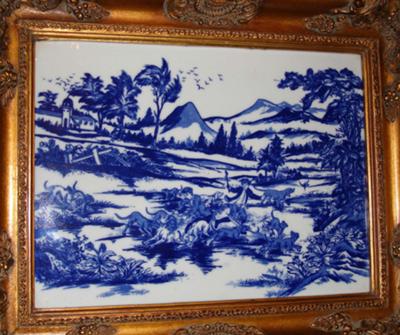 I recently purchased an old frame with a large 16x20 (approx) tile in it. The blue ceramic tile has old Chinese writing on the back (I asked an old Chinese person). Does anyone know what it is or where its from as I have exhausted my internet searching.


Click here to read or post comments
Return to Ask a question or contribute - archived 2011.
Ceramic Tile Additional Photos
by Brian Davies
(Canada)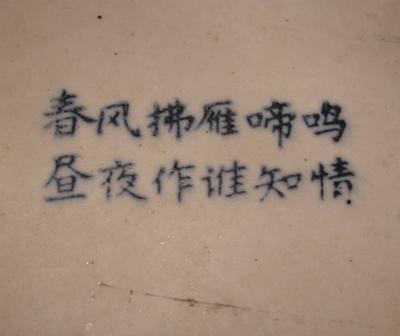 Here are some closeup photos of the previously posted Tile.