Which year is this vase from,and whats the value for it
by Irene
(Spain(Norway))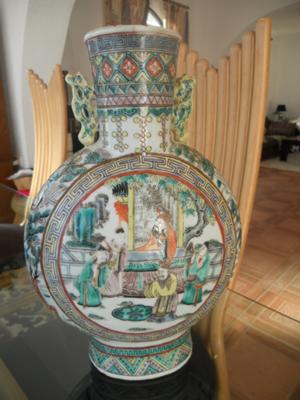 Posting some more photo of the vase,

The vase has been in our famili for the last 80 years. My mothers gran mother won the vase in an basar in france.
Any body how now which famili this vase is from, and the value of it ??


Click here to read or post comments
Return to Ask a Question or Contribute - archived 2012.
Which year is this vase from,and whats the value for it
by Irene
(Spain(Norway))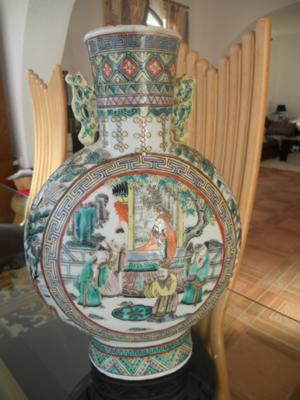 This vases has been in our family for 70-80 years, and we would like to now which year its from, and the family,(Quiong?) Also we would like to now the value.
Click here to read or post comments