Commenting is deactivated.

Please post all new topics and queries to the
Discussion Forum
Variations in marks
by James
(Gold Coast, Australia)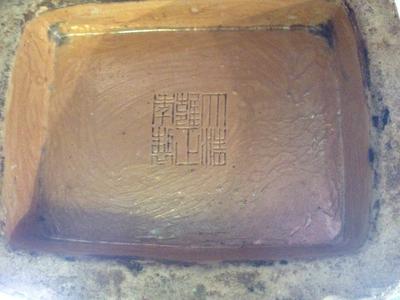 Would anyone know if the Yongzheng zhuanshu mark pictured was really created in this period?

It differs a little from others of this period and I don't know whether there's sometimes a bit of variation in these marks eg it's missing the little "dot" in the top centre of the first character "Da".

It's very close to this other Yongzheng mark
www.teadust.com/ebay/eBay2.htm

I guess I'm asking whether this fanghu is the real deal or a fake?