Commenting is deactivated.

Please post all new topics and queries to the
Discussion Forum
Unknown Japanese(?) cup.
by Scott
(Mesa, AZ)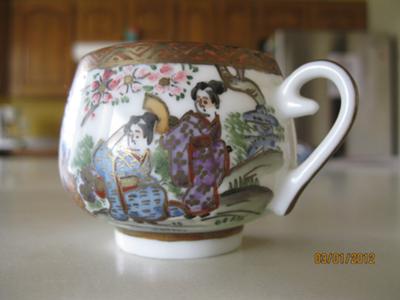 I received this cup from my grandmother some time ago. She liked to travel but unfortunately I don't know where she picked it up. I have been unable to identify the mark on the bottom. Any help is greatly appreciated.
Thank you..