Commenting is deactivated.

Please post all new topics and queries to the
Discussion Forum
Two chinese(?) vases?
by Keiran
(Johannesburg)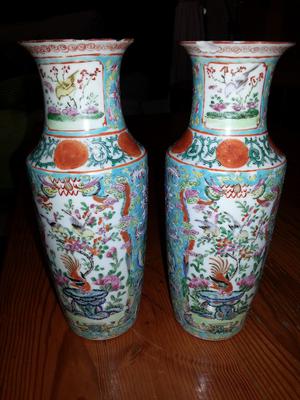 Anything interesting about these vases.

I only know they have been in my mothers family for at least 3 generations so must be at least 80 years old (or there abouts).

They have no marks. Curious as to age?