Tongzhi teapot?
by Ryan
(Thailand)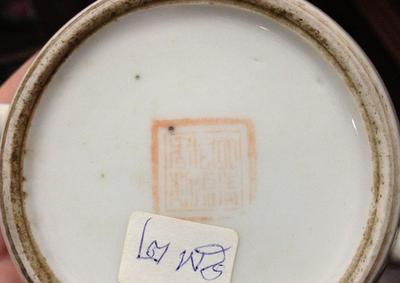 Hi again Peter. Here is one more to test your knowledge and judgement :) I think the markings are Tongzhi, but I am not sure. I darkened the closeup photo of the markings to try and see them better. The shop I go to is full of fake Tongzhi teapots. I think this one and one other are the only authentic ones there.

Thank you once again..
Ryan

Oh.. if you are ever in Thailand, let me know and I will show you that shop.