Commenting is deactivated.

Please post all new topics and queries to the
Discussion Forum
Tea Pot Puzzle Jug ?
by Vickie
(Oceanside, Ca)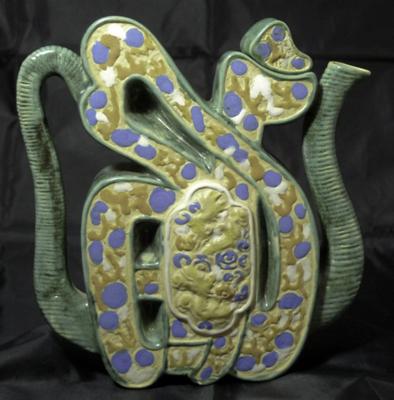 FRONT
Hi Peter,
I actually bought this from a antique webstore . . I was told that it is a puzzle jug? They had no idea of where it was made or the age.My findings on puzzle jugs are that puzzle jugs seem to be something you have to work at to get a drink out of because of the holes around the mouth of the vessel. Besides that. I am really hoping you can shed a tiny bit of light on this piece for me. I fell in love with it as soon as I seen it. I wasn't worried if it was authentic or not. Its just beautiful. I would however be curious to the age and origin.
Thank you,Vickie C.