Commenting is deactivated.

Please post all new topics and queries to the
Discussion Forum
soup bowl?
by annemiek
(belgium)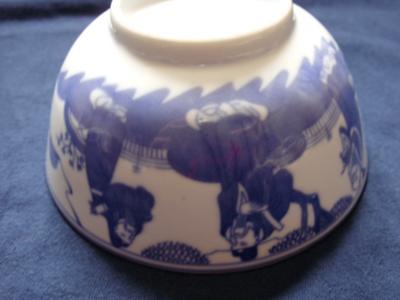 hello,
Here's a soup bowl?
It has no characters, can someone tell me if this is
an old, or a new copy?
Incidentally Peter, thanks for your comments so far
about the items I sent.
powered by

Click here to read or post comments
Return to Ask a question or contribute - archived 2011.
extra pictures soup bowl
by annemiek
(belgium)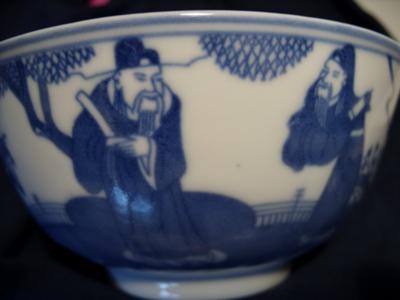 Hi Peter;
I have a few more pictures of the soup bowl.
I myself with a magnifying glass looked at the drawing, and it strikes me that I see lines, all in the same direction, so it would then go to print a picture?
Well, I want to learn as much as possible about porcelain, so any help is very welcome! Again thanks for your honest answers.
Regards Annemiek

Click here to read or post comments