Commenting is deactivated.

Please post all new topics and queries to the
Discussion Forum
question Items
by annemiek beemster
(Lanaken Belgium)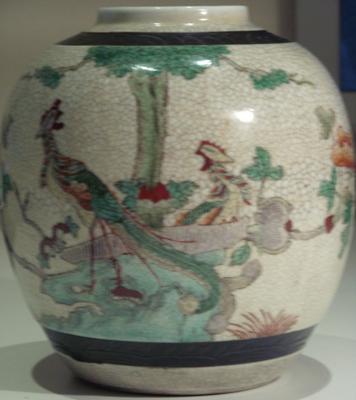 Hello,
I am looking for an answer about 2 Items I have.
One item is I suppose chinese porcelain out the period Chenghua?
A kind of vase? it has a little Jade Gong drawning on it.
The second Item is a sniffing bottle with a little spoon in it.
I hope you can give me more information about the two items, I send a few photos with these items.
I'm sorry but my Englisch is as bad as my Chinese:-)
Hoping for an answer.
Kindest regards
Annemiek Beemster.