Commenting is deactivated.

Please post all new topics and queries to the
Discussion Forum
"qianlong"period plate authentication
by John
(Bordon, Hampshire,England)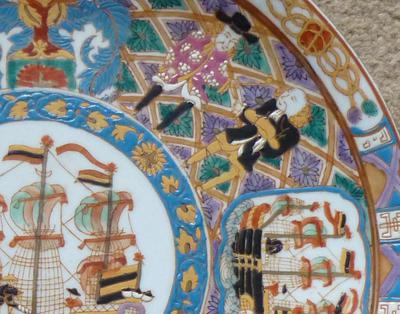 Peter & Tim,
Thank you for your input. Being a novice collector I was unaware that oriental ceramics could be so complicated.
I have tried to supply the images you require but should you require more then please explain exactly what it is that you require and I will do my best to oblige.
Thanks again. John.
"qianlong"period plate authentication
by John
(Bordon, Hampshire,England)
Hi, I have recently found and purchased the plate which I have included the pictures of. What caught my eye was the Qianlong mark but more than that the images depicted on the plate which appear to tie in with the period 1736 - 1796. Could anyone advise me on the authentication of my plate. Thank you. John Smith.