Commenting is deactivated.

Please post all new topics and queries to the
Discussion Forum
Qianlong Scroll Vase - Real or not?
by Tjahjadi
(Concord, California)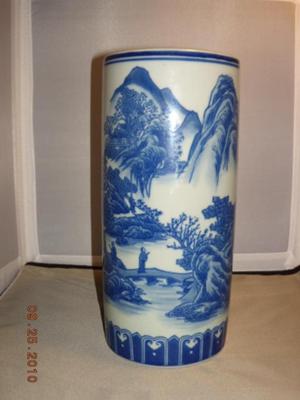 I got this in garage sale. The guy who had it is a Spanish family. When I asked them where do they get it, they said they don't have any idea. Only it is pretty old, belong to their late father. You wont believe it if I tell you they sell it to me only for $2.

So since that is only $2 I dont care it is fake or real. Can somebody give me your opinion about this vase?

The dimension is
Height 26 Cm
Diameter 12 cm
Perimeter 38 cm

Base on the mark, it was made in Qianlong Period.