Commenting is deactivated.

Please post all new topics and queries to the
Discussion Forum
ORIENTAL BLUE & WHITE CHARGER, HELP WITH AGE & IF CHINESE, JAPANESE OR OTHER
by Andrew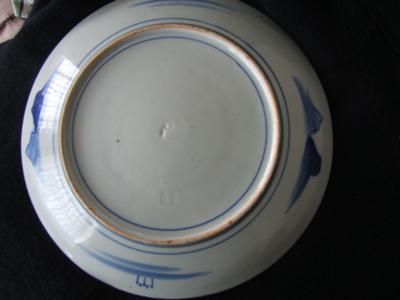 Hi Pete,
have this 13.5" wide porcelain charger with underglaze hand painting.
Gives a beutiful high long resonance when struck with a finger.

Has random pitting, pin holes & black rust spots.
Base has what looks like one big stilt or cone mark?
impressed chop...no idea what culture.

any info much appreciated.

regards, Andrew.