Commenting is deactivated.

Please post all new topics and queries to the
Discussion Forum
MYSTERY TEASET 01, 02, 03
by Mark Borun
(San Diego, Ca,, USA)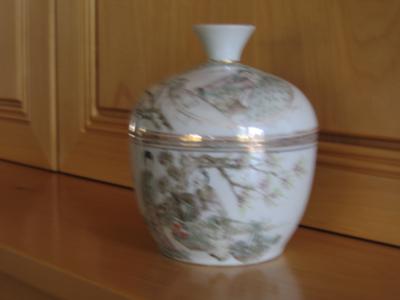 TEASET? FROM WHERE? WHEN?
I managed to get 2 photographs of both sides of one of a matching set of "bowls" that are somewhat blurry, but under 1Meg so that they can appear on your site,

In between the marking on the bottom and the song marks, someone should surely have the expertise to divine the nature of these items.

Anyone up to it?