Commenting is deactivated.

Please post all new topics and queries to the
Discussion Forum
LARGE PORCELAIN SHISHI
by Andrew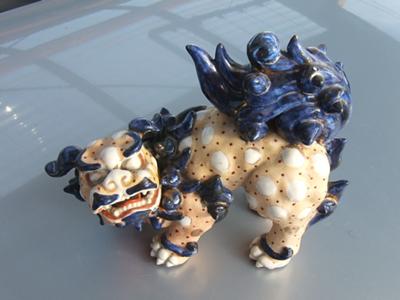 Hi Pete,
have this very large & heavy porcelain figurine of a shishi, I've compared it to genuine imari porcelain & it has the same paste & glazes.
Read somewhere that gold 'mud'was used as guilding & not the modern bright guilding used today..this exhibits the mud type guilding in places.
Question is it Imari, & about how old?
Been told this is recent also!, if that's the case then my imari plates must be good fakes also.

any comments welcome.
regards, Andrew.