Commenting is deactivated.

Please post all new topics and queries to the
Discussion Forum
large Ming bowl
by stan
(Milwaukie OR)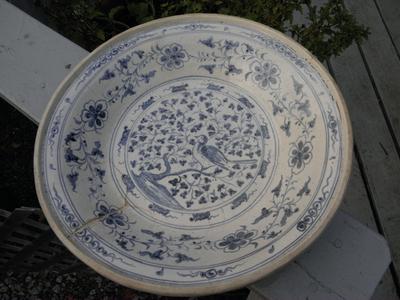 HI Peter, here is a Ming bowl that I have just acquired, It looks and fells like the real thing to me, I hope it is not a fake, it seems to have all the age signs and it looks right, it has bubbles in plue areas in the glaze, and it has the pitting and rust spots, I liked this bowl because it has a bird in the decoration, Please let me know what you think and if you think it is ming, Thanks from Stan. P.S I will send another set of photos.
large Ming bowl
by stan
(Milwaukie OR)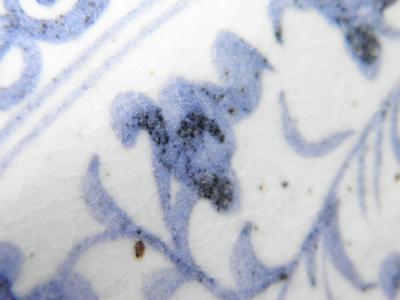 Hi Peter, I forgot to mention the width of the bowl is 36.32 centimeters and the height is 8.38 centimeters, thanks again.
Return to Ask a Question or Contribute - archived.
large Ming bowl
by stan
(Milwaukie OR)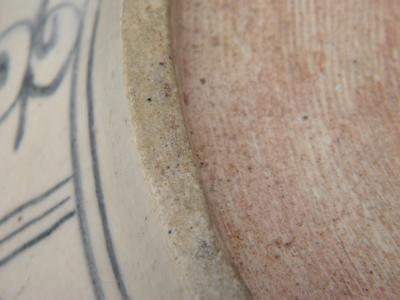 Hi Peter, here is the other set of photos, I did not mention in the last that the crack was filled with a glue to Im sure to stabilize it from spreading any further, it looks like they were a little sloppy in doing so, the smudge on the back is the dried glue. Thanks again for your expert advise,