Commenting is deactivated.

Please post all new topics and queries to the
Discussion Forum
Return to Ask a Question or Contribute - archived.
Large Chinese charger
by stan
(milwaukie Oregon)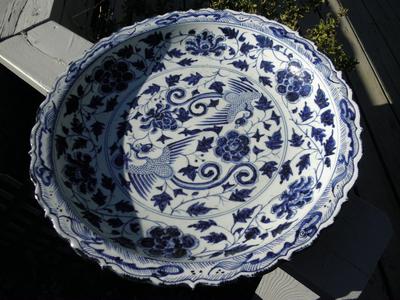 Hi Peter, I have a large 18.3" charger and the height is 2.5" it has a beautiful cobalt blue color, it has a pie crust shape and looks old to me, there is bubbles in the cobalt blue, I would like to know how old you think this is, it is a heavy piece, I am not sure what kind of bird are on the charger, any information would be appreciated, if it is a fantasy piece be gentle. thanks from Stan. I will send another set of photos.