kangxi ?? vase
by daniels
(netherlands)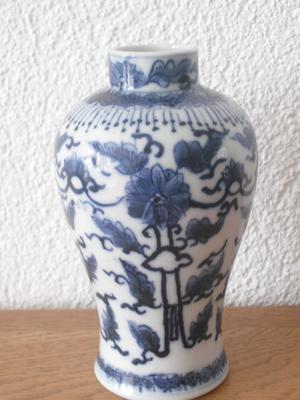 Hello Peter,
i hope you can give me information about this little vase i have.
The hight is about 13 cms.
I foortim is somewhat shaped (cut in ), so it fits on a stand.
It is vagely marked, i can't get aa better picture of the mark , sorry.
Can you tell me what the mark says, and maybe the age of this little vase ?
Thank you for reding.