Commenting is deactivated.

Please post all new topics and queries to the
Discussion Forum
Is this Chinese?
by Sal Kahil
(Vancouver BC CANADA)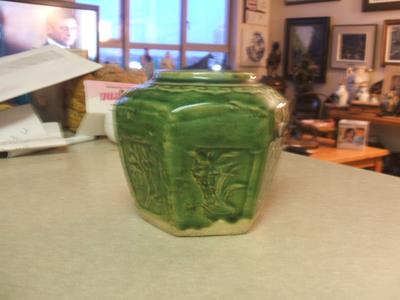 the whole
It looks like a Chinese item
what do we call it?
approximately, when was it made?
what do they use it for?
it is 4" high x 4.25" wide
it is green color.