INFO WANTED ON THIS VASE PLEASE
by Andrew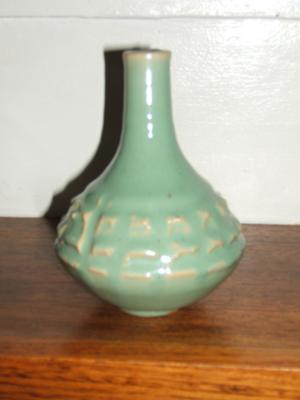 Dear Peter,
I bought a small celadon vase not too long ago & was wondering if you would know when & or where it might have been made.
The greener colour is more closer to being the truer colour of the vase.
Celadon has such a long history of production from just about all over the world that I have no idea where this comes from or when it might have been made.
Any of your thoughts on this one are most welcome as usual.
regards,Andrew.