Commenting is deactivated.

Please post all new topics and queries to the
Discussion Forum
Identification of several pieces and marks including dates. Your help is appreciated. no 7
by Nathan
(South Aus)
The seventh set of photos is of brown glaze moon flask with dear decoration, upon purchase I was led to believe it is 17th/early 18th century. other than this I know nothing more of this piece so your help is appreciated.


photos of unknown ox blood flambe brush washer age and identity unknown.
by Nathan
(South Aus)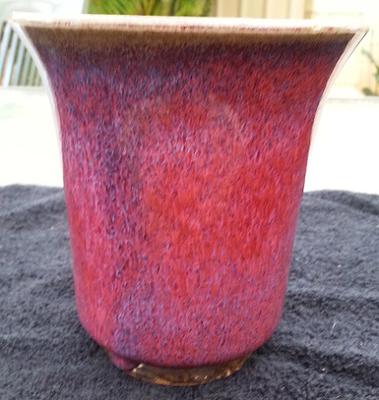 Another piece from my small collection. This is probably my favourite piece however I know very little about it other than it being an ox blood flambe brush washer. It did come from an estate collection but this is all i know. Thank you guys for your input.