Commenting is deactivated.

Please post all new topics and queries to the
Discussion Forum
Help with mark??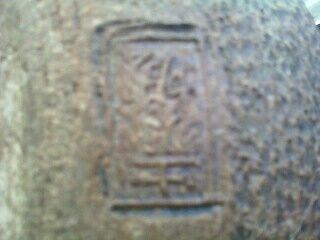 I have had a pottery vase for a while but don't have any idea what it is. It is clay and has designs/patterns on the outside that were made with some sort of tool. The inside is glazed. It has a mark on the side. (It was blurry so I tried to sharpen it up a bit.)

It appears to be old but you never know. I would appreciate any info.