Commenting is deactivated.

Please post all new topics and queries to the
Discussion Forum
HELP TO IDENTIFY MAKE OR PERIOD OF BLUE & WHITE VASE
by STEWART
(AUSTRALIA)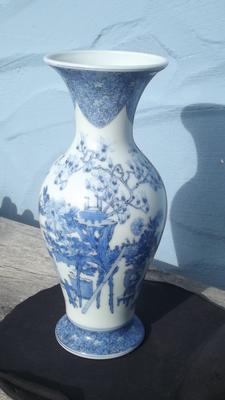 Dear Peter,
I have a very well made, translucent porcelain vase,that has been hand painted very intricately with tiny brush strokes.

The foot is flat, with a deep inset base, upon which is carefully painted a ten character mark...of which I have no clue as to its identification.
If you could help shed some light on when & by whom this vase was made,I would be most grateful.

regards,Stewart.