HELP NEEDED TO IDENTIFY AGE OF THIS VASE.
by Andrew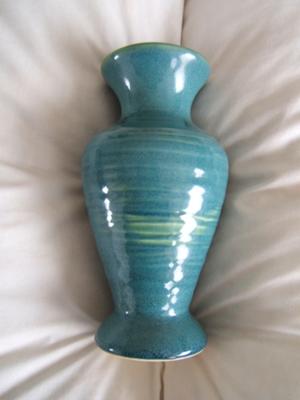 Hi Peter,
have had this one for quite a while also, I thought it a robin's egg blue glaze vase...but the base looks like something I've never seen in Chinese porcelain before.
There is a faint seam line running straight across the concave base,so I gather its mould made?
also the base porcelain is of a creamy colour with a slight grainy feel to it - biscuit?
What I found unusual, was that the walls of the vase have irregular, grooved rings, which look handmade! Vase is about 175mm.s tall.
Any info on when made would be very helpful,as I'm clueless here!
regards again, Andrew.