FURTHER COMMENTS FROM ANDREW
by Andrew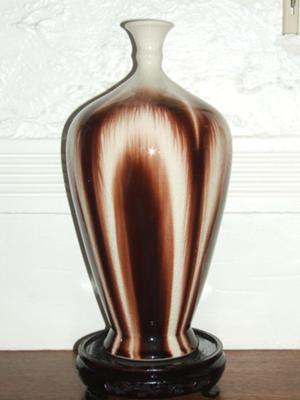 Hi Peter,
I agree with your replies & comments to my initial ""sharing thoughts"" contribution.
Stan is right when we have a forum such as this & you to assist us with gaining more knowledge.
I knew that the fake & new copy production was very high & when you suggested about 1% genuine antique, I thought about this & what is available to me out there as a collector locally, & it is really mind blowing to think 99% & your more than likely right. I know that a lot of the Chinese ware down my way is collectable & there is a lot around, but you have to be discerning or you end up with the least admirable of that 99%. & thats where it's getting harder with the better fakes coming out everyday.
As Stan has added, you really should like, admire or appreciate the pieces you collect, I agree, or their is no growth in cultivating the finer aspects of what you are collecting, but knowledge is an essential key & I hope apart from a fine, keen eye, an AESTHETIC EYE is needed as well...

To put myself to this test I would like to show the forum a later piece I acquired & as yet, I have not seen it on ebay or elsewhere on the net, yet, so I think I didn't pay too much for it.
I'll let you all decide what you think of this piece & any comments or VERDICTS will be most helpful on getting me on the right track & paying the right amount for "TUITION", as Peter named it & knowledge.

As usual, I know Peter rescues us all with a VITAL reply, but it would be good to have more comments from other members, its good to know & feel the support & feedback, is at least acknowledged from other members, so thanks again to Peter & thanks to Stan as well.

I have added four images of my latest collectable & hope it provokes some interest , thanks again to Peter & all the rest of the members of this forum that help to keep it going.
VASE is about 12" high & weighs about 2.3 kgs.
The foot has been neatly ground & carefully trimmed.

regards Andrew.