Commenting is deactivated.

Please post all new topics and queries to the
Discussion Forum
Cylinder Jar With Lid No Mark
by Vickie
(USA)
Hello Peter, I purchased this jar, don't know what it would had been used for? And there is no mark. Hope you could tell me when it was made or if it is vintage antique or new. Thank You in advance for all your help. I may have to put another post for all the pictures I want to send you. THANKS
Return to Ask a Question or Contribute - archived.
More Pictures Cylinder Jar
by Vickie
(USA)
Here's more pictures for the cylinder jar. Thank You So Much
More Pictures of Cylinder Jar No Mark
by Vickie
(USA)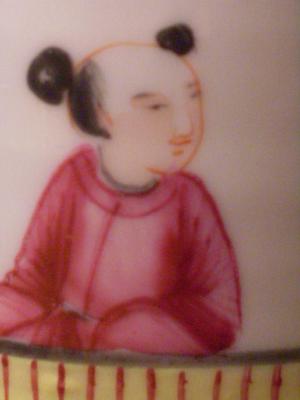 Thank You Peter for all your help. I tried to get best close up I could get with my cheap camera. What does it look like it's been repaired with. And I'm sure that really affects the value.