Commenting is deactivated.

Please post all new topics and queries to the
Discussion Forum
COULD SOMEONE IDENTIFY MARK, POTTER OR EVEN DATE OF USE OF THIS TYPE OF MARK?
by Narish
(canada)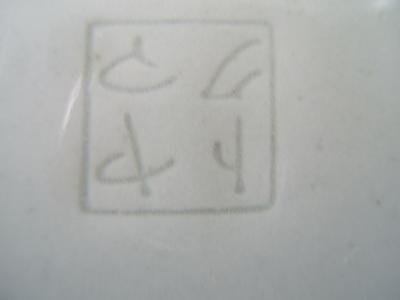 Appears to be impressed seal mark on the base of a blue & white porcelain plate, could this be studio mark, which country if possible...looks chinese from painting but could be Japanese or Taiwanese..relly hard to tell but mark could help a gret deal.
thanks for any comments,Narish.