Common Heritage Bowls
by Ron
(Spring Valley, CA)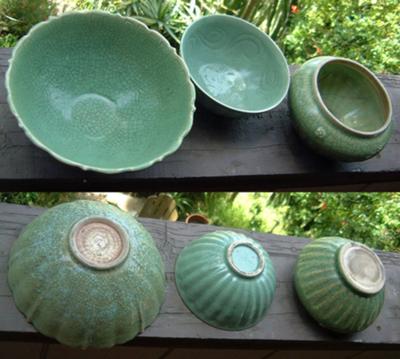 Three Bowls
I've recently collected these three bowls and they seem to have a common look to them. They are all heavily potted with a light green celadon glaze and the 'crackling' is not real, puposeful crackling. Under the glaze are subtle inscribings.

I don't think they're new but they don't look ancient to my untrained eye. I'm just wondering if they came from a particular kiln or era or style.

I collect this stuff and a lot of times I don't know what I've got.