Chinese/Japanese Pitcher & Basin
by Annemarie
(Wales UK)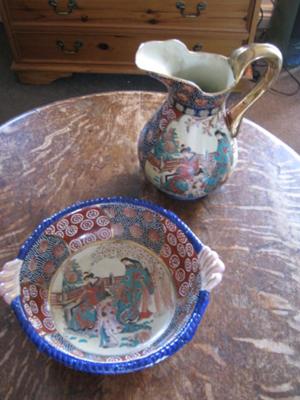 I would be very grateful if you could tell me whether my pitcher and basin is Chinese or Japanese, and also, whether anyone is able to identify the markings on the base of these. Many thanks.

The pitcher is c.10 inches high and c. 22 inches around the bulbous part. It is heavy and is pottery with what looks like enamel finish but I am not sure.

The bowl is c. 12" in diameter and c. 4 inches in height and is also pottery and heavy.