Commenting is deactivated.

Please post all new topics and queries to the
Discussion Forum
Chinese Vases
by Cathy
(Nova Scotia, Canada)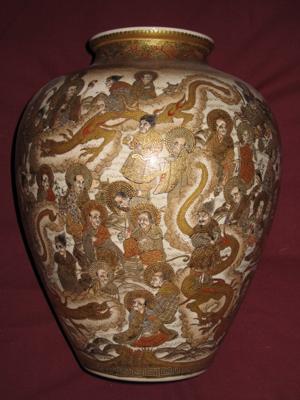 Chinese Vase (one of three)
I'm reposting this, as I wanted to add a close up photo of the design.

My grandparents brought these vases from China to England, I think in the late 1800s. What do the markings mean? Are these vases worth a fortune? I hope someone can help me.

Thanks.
Click here to read or post comments
Return to Ask a question or contribute - archived 2011.
Chinese Vases
by Cathy
(Nova Scotia, Canada)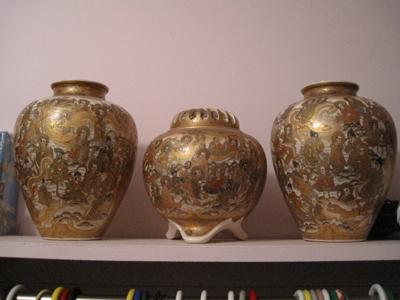 Vases
My mother has three Chinese vases that my grandmother brought from China to England in the late 1800s. I've attached a picture of the three, as well as one of the markings. Does anyone know what the markings mean? Does anyone know what these vases are worth?