Commenting is deactivated.

Please post all new topics and queries to the
Discussion Forum
chinese vase:can you tell me the maker and the maker period please
by Sal Kahil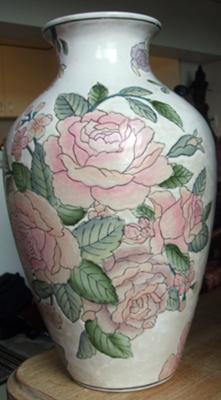 more picture
I bought it from a Chinese Family in Vancouver BC Canada
they don't remember where they got it from!
I paid $10.00
I can't loose LOL
it is a bit more than 11"high and 7" at the widest part
by comparing the mark on the bottom on some website I thing it is YuHuChun, Qinglong ma?!
that what I read
so Peter as usual I need your help.