Commenting is deactivated.

Please post all new topics and queries to the
Discussion Forum
Chinese Vase??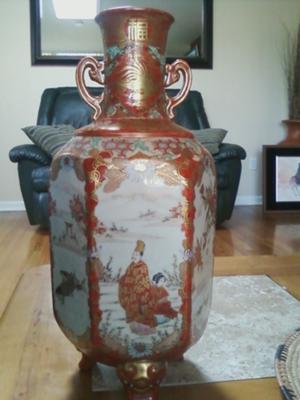 This vase was given to my family by an aunt about 30 years ago. I'm just trying to find out anything about it. I'm not even sure that it is Chinese - and not Japanese. Any info would be greatly appreciated.