Chinese Vase? What period is this? Modern?
by Philip Deakin
(East Sussex UK)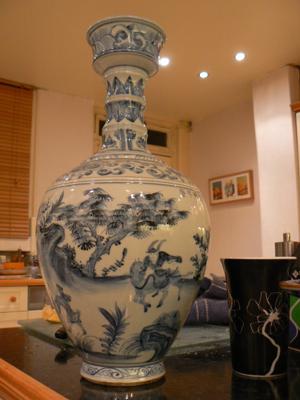 Hi Peter, another item for you to look at. Bought this a few years ago and told in was late 19th early 20th century...would you agree? It's a large vase and very nicely painted with a scene painted around the vase which is an interesting shape, has a asian feel about it with the shape of the neck. Painting has very dark pooling in places almost making it the ink look black.

Best wishes Philip
Click here to read or post comments
Return to Ask a Question or Contribute - archived 2012.