Chinese vase 1
by John
(Europe)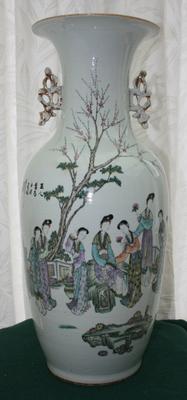 Hi Peter,

Thanks for your help with the previous vase,maybe you can help me with the 2 following vases.
Can you see if the vases are dated or signed,are they early Republic or later?
There are better photos on photobucket:
s1115.beta.photobucket.com/user/john0981/library/

The 2nd vase comes behind this one.

Thanks in advance,John.
Join in and write your own page! It's easy to do. How? Simply click here to return to Ask a Question or Contribute - archived 2013.