Chinese pot
by John
(Scotland)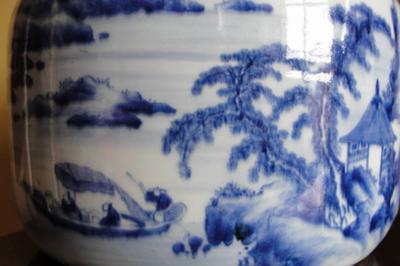 Hi
I'm trying to find out about this pot. It has a wonderful scene of mountains,pagodas and boats.
The image is very watery that's why it maybe looks a bit blurred the signature is also blurred.Unfortunately it also has a starburst crack to the base.
It's about 9 inches in diameter.
Any help would be greatly appreciated.