Chinese porcelain planter
by Stan
(Milwaukie)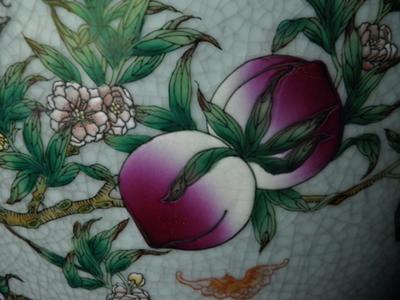 Hi Peter, I think these are much better pictures, thanks from Stan.
Return to Ask a Question or Contribute - archived 2012.
Chinese porcelain planter
by Stan
(Milwaukie)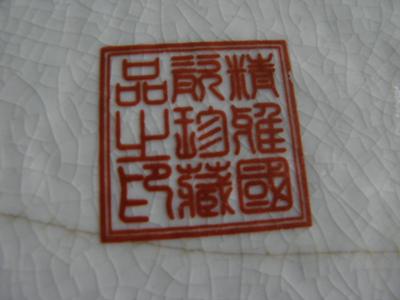 Hi Peter, there is more sunlight to day than there was the other day and these photos are very clear and right on for color and depth. The crackle can be felt when you move your fingernail over the surface, and with these photos you can see the crackle in the stamps them selves but in all the peaches and leaves very little crackle almost none. I will send another batch of photos of the peaches and scenery, can you see it you can read any of the other characters, thank you Peter, your expert opinion is appreciated. From Stan.
Click here to read or post comments