Commenting is deactivated.

Please post all new topics and queries to the
Discussion Forum
chinese plate 8 men
by leidie daniels
(the netherlands)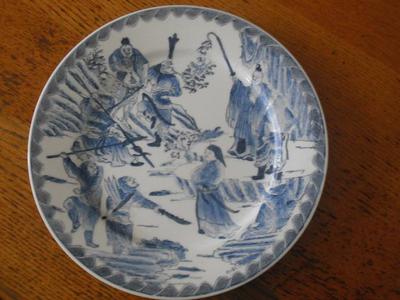 Hello Peter,
I have a chinese plate,whit a scene of 8 men.
The man on the right has a sword in his hand, put of the sword are flames comming and a little man on a horse.
The other men are holding swords and spears.
Can you tell me what the meaning of this scene is, and who are these men ?
Maybe the age of this plate ?
Thank you in advance.