Chinese Mille Fleure plate / bowl / charger - Help to identify please?
by Tyrrell
(Ash, Surrey,UK)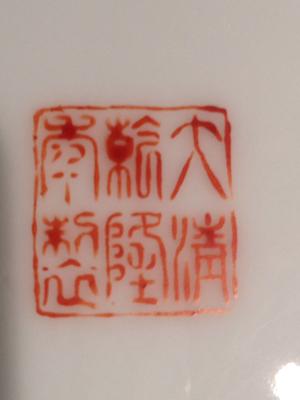 Markings on base
I have inherited this plate, and assume it is a 1950's copy ... but would really like to know more about it. I have look and the marks of many similar items online ... but cannot find these marks.
It has a gold rim and background. It is 13" diameter and 2 1/4 " deep. I believe it is hand painted as you can feel the blobs of paint.