Commenting is deactivated.

Please post all new topics and queries to the
Discussion Forum
Chinese Mandarin Charger
by Frances Sheka
(Corpus Christi, Texas)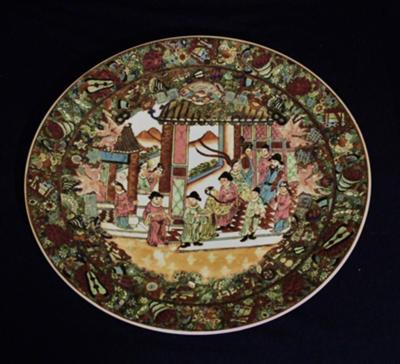 I cannot find anything even remotely similiar. I think the mark on the back is from the Qianglong Period. May have been produced between 1920 and 1940?
Click here to read or post comments
Return to Ask a question or contribute - archived 2011.
Chinese Mandarin Charger
by Frances Sheka
(Corpus Christi, Texas)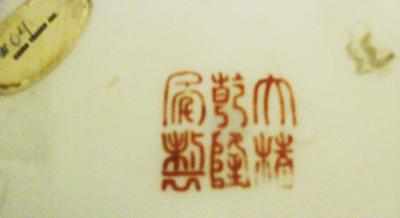 Is this mark from the Qianglong period?
Click here to read or post comments