Commenting is deactivated.

Please post all new topics and queries to the
Discussion Forum
Chinese Fish Bowls - Please Help!
by Rick
(Brighton, UK)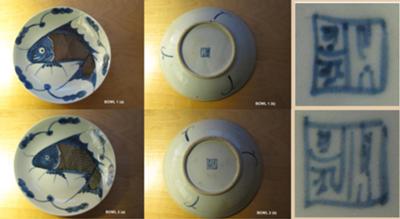 Two Fish Bowls
Can anyone help me identify these two shallow bowls with fish (carp?) designs. They're about 22cm (8.75 inches) in diameter and glazed front and back. I think they are Chinese, but I don't even know which way up the maker's marks should be, and these seem to vary a lot. Any info would be most welcome. Thank you in advance!