Commenting is deactivated.

Please post all new topics and queries to the
Discussion Forum
Chinese Export? Imari? Unusual Green & White HELP!
by Gail
(Augusta, GA, USA)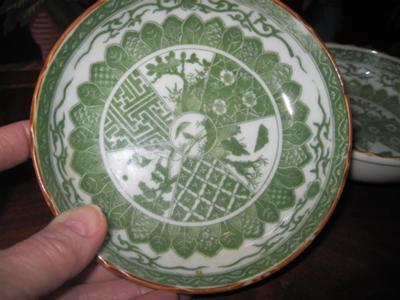 These two small bowls (unmarked) were found among an extensive collection of authenticated Chinese Export and other marked porcelain items in an elderly woman's estate. Trim is reddish brown. The color is somewhere between lime and celery and the artwork is well done. Do any of you experts know what these pretty little bowls might be? Age? Value? Thanks for any help you can provide!