Chinese dragon plate
by Michel Pharand
(Kingston, Ontario, Canada)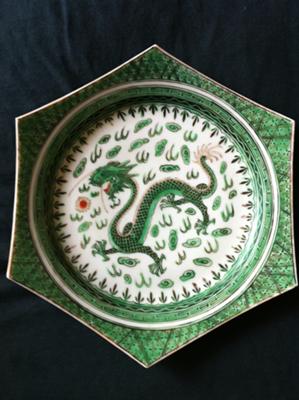 I would very much appreciate any information about the age and value of my hexagonal Chinese plate (see 3 photos) depicting a green dragon and red sun. Measurements (inches): 7 and 1/8 across; each side is 4 and 1/8; depth of circular rim on back is 1/4. Many thanks!

Michel Pharand, Kingston, Ontario, Canada



(email edited by admin)
Please do not place emails in the message body as it will be visible for spammers. You have an opportunity to input email for notification during the submission process; that way the email remains invisible to others.