Commenting is deactivated.

Please post all new topics and queries to the
Discussion Forum
Ceramic Plate Qi Peicai
by owen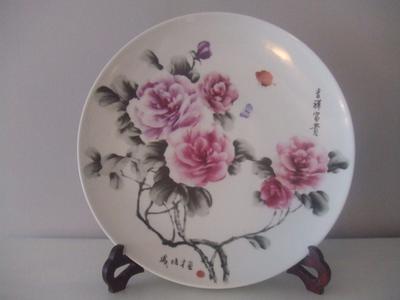 I am looking for some information about a Ceramic piece which was given to my mother as a 50th birthday present.

The piece is Ceramic plate which is 31cm in diameter. It contains a hand signed certificate which reads -

"This is to certify that this works "Auspicious and Wealthy" was created by Peicai Qi, Chinese Ceramicists of Chinese Jiangxi research institute of Ceramics".

It is currently being stored in a decorative box with a wooden stand. I would be interested to know what this could fetch at auction, should I decide to sell it.