Commenting is deactivated.

Please post all new topics and queries to the
Discussion Forum
Celadon Plate.
by João Silva
(Portugal)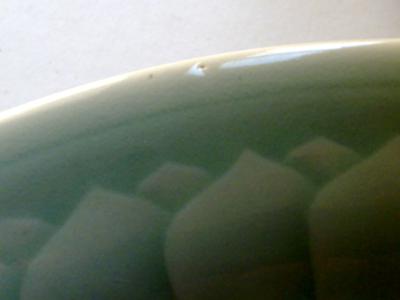 Sorry for uploading new photos so late. Well i have tooked photos now with daylight, and showing some aging signs (minute details). I am sure my plate isn´t 1960 to 1980 its in our family for way more. The glaze seen closely has bubbles, strange thought that a transparent glaze has that. As for marks don´t understand anything about it.
Thank you.
Click here to read or post comments
Return to Ask a Question or Contribute - archived 2013.
Celadon Plate
by João Silva
(Portugal)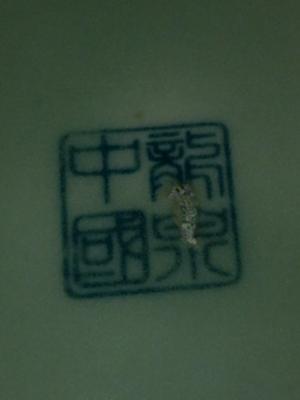 I´am posting better pictures of the mark and some more details.
Thank you for the help