Commenting is deactivated.

Please post all new topics and queries to the
Discussion Forum
canton ?
by DeWayne K
(troy right now)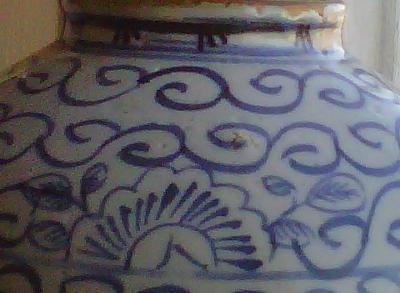 Hi peter and all,does this look legit to you. From what little I get out of my searching subject matter, heck after this last hospital stay I'm finding sometimes I can't remember details. But isn't this an earlier kangxi symbol? Yes or no it looks legit with the age. I really need to get my books down. But I'm not strong enough yet.