Can you Help me identify this Vase?
by James C
(Oregon, USA)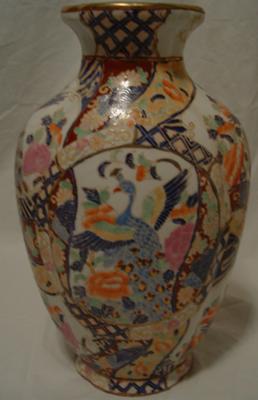 Could anybody kindly help me identify this vase's time period and style? Please forgive my ignorance in knowledge of the script.

I picked this up at an auction but don't know much about porcelain vases.

It is hand painted, and in excellent condition.

The mark looked different as I haven't seen any with the "squiggly" wave looking marks and thought it might be worth picking up on the off chance it had some value.