Commenting is deactivated.

Please post all new topics and queries to the
Discussion Forum
Wanli Kraak
by victor
(S.F. Ca.)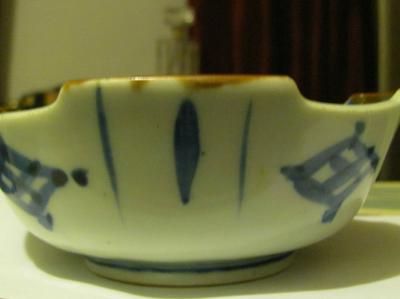 side
Is this a Blue and white Wanli symbols Buddhist Bowl There is a Character in the minddle bottom bowl there 2 Characters. And is this old seal srcipt ? Why dose it have a crown i have not seen one i look and look?
Click here to read or post comments
Return to Ask a Question or Contribute - archived 2013.
bowl
by Mr. Rosario
(S.F.Ca.)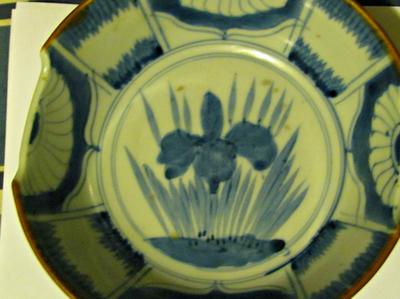 inside
I have this bowl with 2 Character one is hard to see, the other one is script of Chinese or Japanese? Can you tell me if this bowl is real or fake ? I know it hard to tell by photos but is there any way you know what kind of bowl this is ? Kraak ? Ming, Yuan, Song, Ruyao,?The brown spot i think are insits spots . The bowl is 6" wide at top, 2"1/8" tall 2"5/8 at bottom, 1/4" at bottom rim I think that the size of bowl. The colors are blue but some thing about this blue , there wear in minddle of bowl , i don't know what color is the top rust or old red ? any help will do ? Thank you for your time. I just know my family has had this bowl for over 3 years.
Click here to read or post comments