Commenting is deactivated.

Please post all new topics and queries to the
Discussion Forum
Chinese vase, blue and white, reticulated
by Mark
(Gainesville, Florida, USA)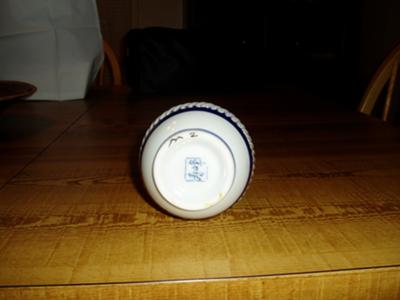 I have been unable to find a similar piece, can anyone give me an idea if it is an antique chinese vase. I have had the mark on the bottom translated into "longevity, mountian peak" but I don't know much more about the vase.
Click here to read or post comments
Return to Ask a question or contribute - archived 2011.
More pictures for vase
by Mark
(Gainesville, Florida USA)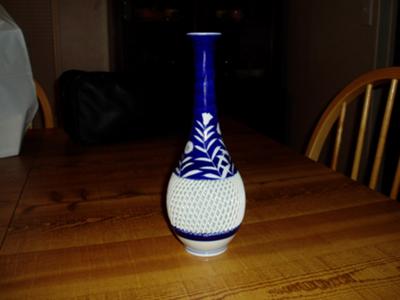 Here are a couple of more pic's, I think I figured out how to add more pictures.