Commenting is deactivated.

Please post all new topics and queries to the
Discussion Forum
Are these ming vases?
by Matt
(Jewett City, CT, USA)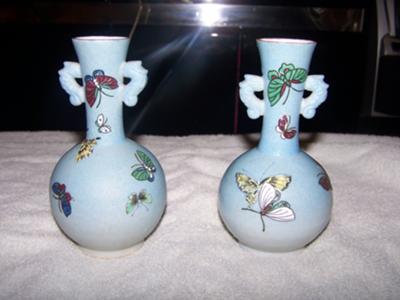 I have two vases that where passed down to me. I'm told they came from my grandfathers grandfather. I've also been told that they are ming vases. They are about 5 3/4 inches tall. They have markings on the bottom as well as a sticker with the same mark on both vases. I would like to know what the marks on the bottom mean and if they are valuable.