Any Ideas Please?
by Ian Davenport
(Wolverhampton, England)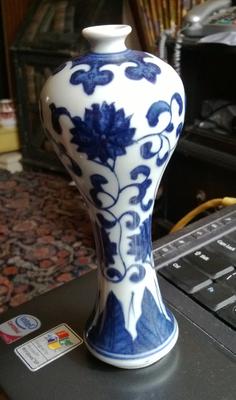 Vase - 14cm tall.
I saw this vase yesterday and was astounded byt the quality and weight. I have had a look at 'leaf' marks and the only one I can find is the Kangxi period mark.
The vase is 14cm talland has a very small opening at the top - approx 3mm.
Has anyone any ideas please?